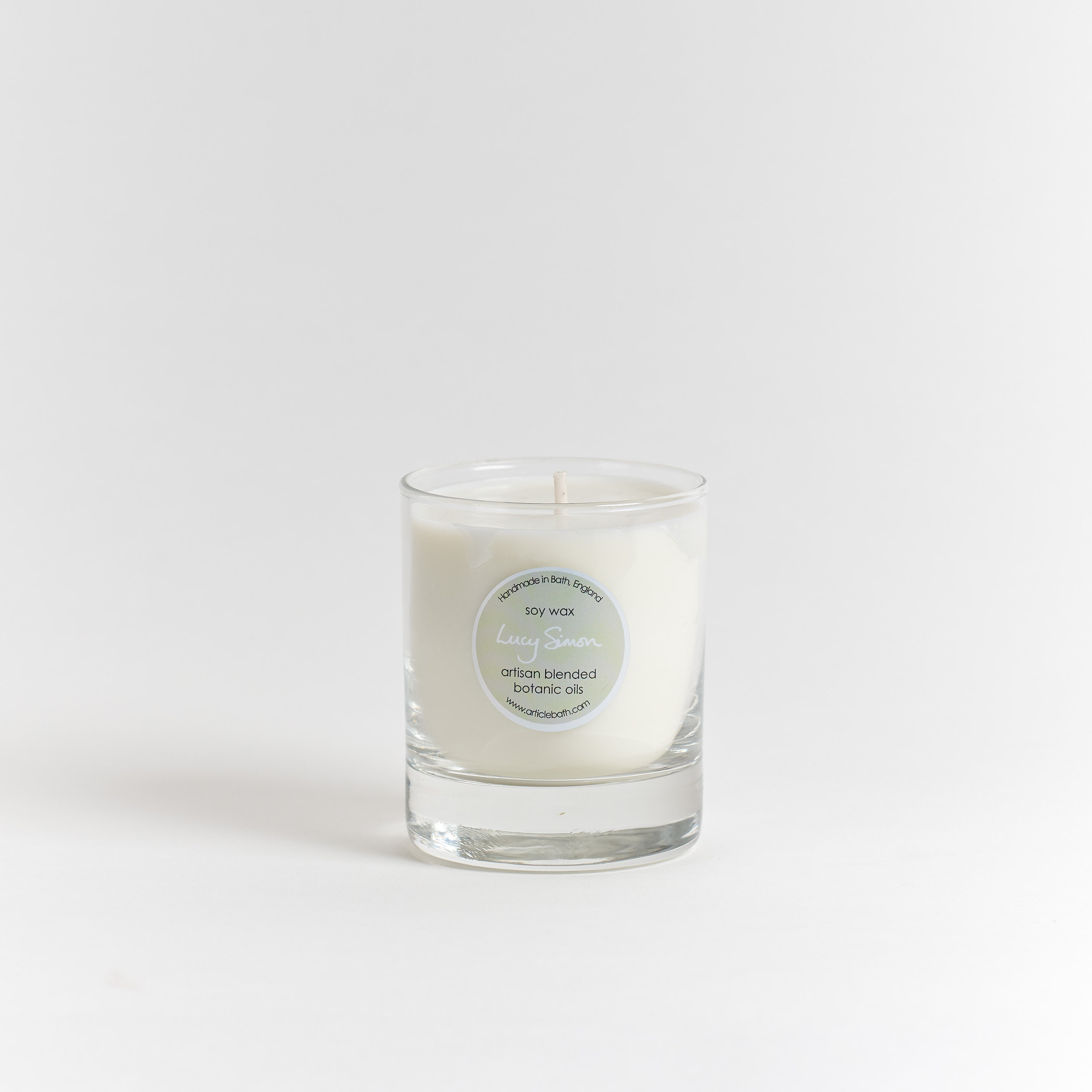 Shop
Mediterranean Citrus
Lucy Simon hand-pours her own candles here in the shop in Bath, using soy wax, British rapeseed oil wax, beeswax, cotton wicks and her own blends of essential and botanic oils.
The candles are presented in glass votives with an extra thick base, to protect surfaces from the heat when lit. The ingredients are the highest grade for purity, and safety during inhalation and enjoyment. Lucy uses a high percentage of scent in the candles, which burn for around 50 hours.
This, our best-selling blend year round, consists of four oils; bergamot, grapefruit, neroli (orange blossom) and just a few drops of basil oil. The result is a sophisticated cologne, with a woodiness from the basil which ground the scent and put s a slightly darker slant on the lightness of the citrus fruits.
We also sell a mini candle, 100ml diffusers, and an oil dropper for using in tealight burners or on ceramic discs.
The diffusers use the same blend of oils, held in a plant-based carrier oil and presented in chic, grey glass bottles made specially for us, with natural reeds. 100ml Duration: 6 months.